Small boy - Large axe!!
Posted on
Many friends and customers pass through my 'Emporium', known as Old Tool Mart.
Great to see you all.
One visit that stood out was from friend and customer, Ian Varley, who trades as Rustic Village Carpenter at Barrow on Soar.
Accompanied this particular day, by his 4 year old apprentice, they were looking for an axe.
Of course, as every budding green woodworker knows, if you ever get a choice, always pick the big one!!!!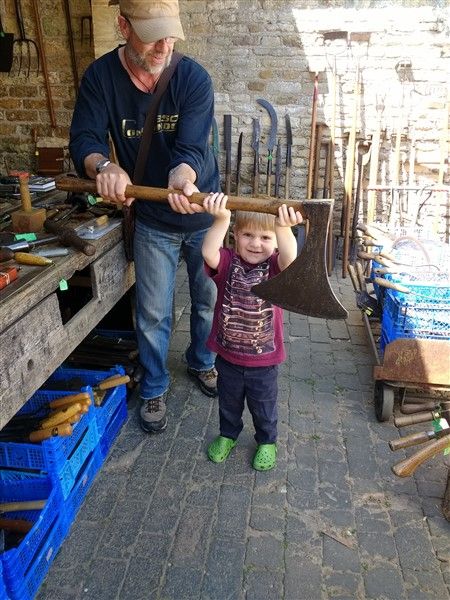 I think the photo says it all.
If there are any more 'young' men (or ladies), looking for an axe, big or little, I always have an assortment of them for sale.Also drawknives, spoon gouges, saws, billhooks and adzes.