Vintage English wooden plane - just the odd one or two!
Posted on
Finally started sorting through the various English wooden planes - especially moulding planes - that I have been stacking up, over the past few years.
With the good intentions of then listing them by Name of maker, the approximate years when made, what type of mould or pattern, the sizes or widths of the cut and of course their condition.
The pile of boxes just kept growing, like Topsy!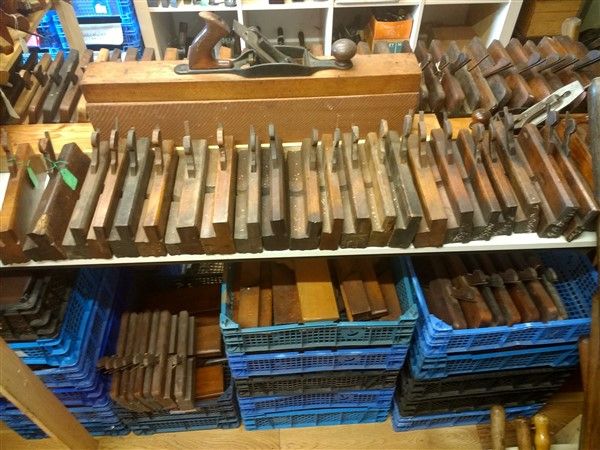 This week, I ventured into the darkness of one of my stores and started on the task in hand!!
Initially it looks as though it will take a while, as around 1500 planes of all types and styes to go through.
There are Hollows and Rounds, Side beads, Sash moulders,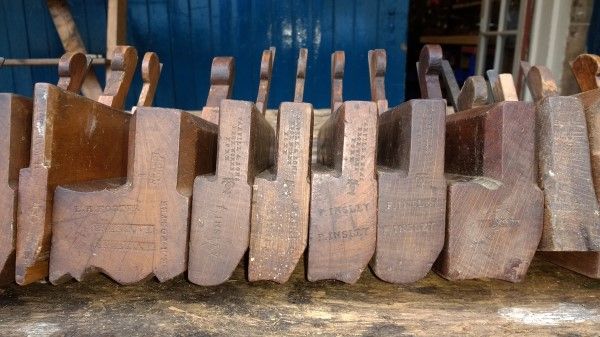 Complex moulds, Plough planes, Dado planes, Fillisters - both standing and moving,not forgetting
Smoothing and Jacks and Jointers. Plus assorted other specialist ones.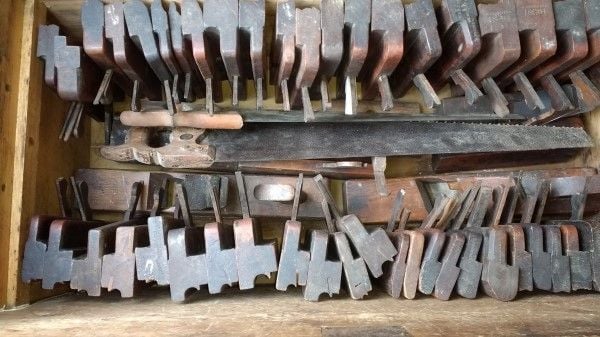 Also, lots of vintage cutting irons (most with cap irons), and many plough plane irons.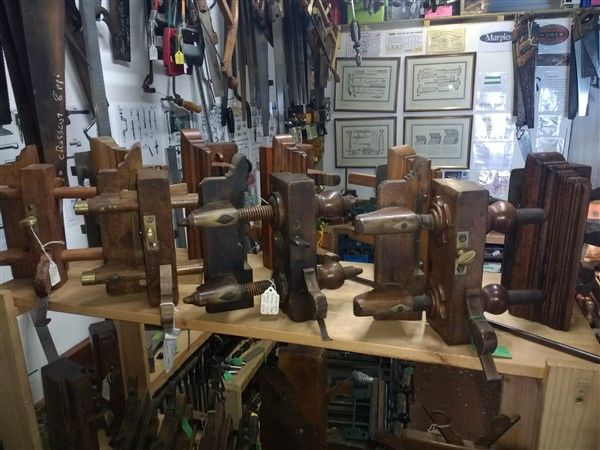 If anybody is looking for particular planes or the cutting irons, Please, contact me, with your needs.
BUT please do not expect an instant reply, since it will take a few days to go through it all, and respond to you!