Old Tool Mart start an on-line shop selling vintage usable and collectable woodworking tools.
Posted on
Hello and welcome to my blog.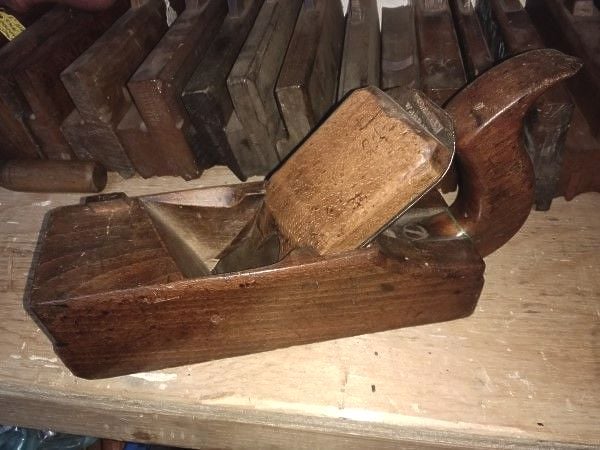 As an enthusiastic user, and collector, of old woodworking tools, and having closed the Old Tool mart 'walk in' shop, to set up an on-line shop and start selling the duplicate and unwanted items that I have acquired over the years.

There is a lot of stock to list, so if you are wanting or needing woodworking tools, email me with your wish list.

Please feel free to use this blog if you need help or information with buying or selling old woodworking tools.

My own particular interest are those tools used to make or restore furniture.
For instance, with a good choice of well-tuned moulding planes to hand, it is a quick job to run a short length of bead or moulding, as opposed to trying to find the right cutter and settings for an electric router or spindle moulder.

Also, potentially safer!!

The peace and quiet that prevails when hand planing a large piece of timber, such as a table top; along with the pride and sense of achievement that you feel, is priceless.
Power tools have their place and uses but.... in my opinion well-tuned hand tools cannot be bettered!

Thats made a start, till next time, regards from Robert