Adjustable angle adapter bit stock patented in 1872 by Q S Backus !!!
Posted on
Pulled an interesting looking piece of metal, out of an old carpenters tool-chest - an adjustable angle adapter bit stock !!
A light clean on the chuck shows the maker as Q.S. Backus, of Holyoke, Ma. USA and a patent date of 1872.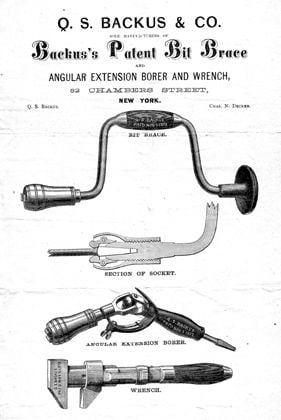 Never seen this particular model before, so did some searching through old catalogues and online.
Quimby Silas Backus was a serial patentee, of vises, bit braces and adapters.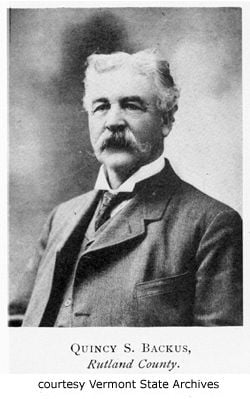 Famously, he was one of the initial founders of the Millers Falls Company, but after only a few years went his own way.
At the time of its introduction, the Backus adjustable angular bit stock was far more sophisticated than similar devices on the market. Its single universal joint and bifurcated design, however, were not patentable features, and as a result, protection was limited to its locking adjustment mechanism.
Possibly a useful addition to the toolkit for professional woodworkers at that time - giving the ability to use a brace for drilling or screwdriving ( with the appropriate bits) at various angles and hard to get places!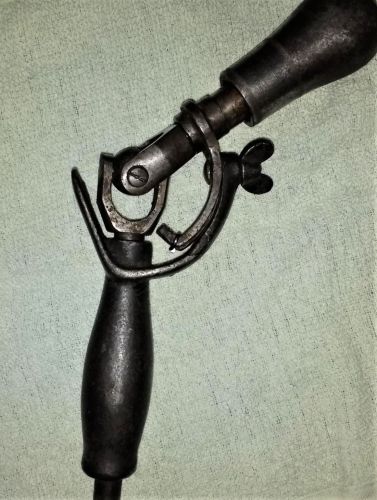 His full story is quite varied, and he changed companies that he worked for, or started, or was a partner in, on a regular basis.
You can search the full story online, with all its ups and downs, fascinating reading.
Anyhow, it has now found a place on the 'for sale shelf'' at Old Tool Mart !!!