Some uncommon 19th century English saws from barn find.
Posted on
After finishing wrapping and packing latest tool-sales for delivery, I needed a distraction, so started looking through some tool chests that I bought the other day. (Five chests, that have been stored by the sellers family for more than 60 years!).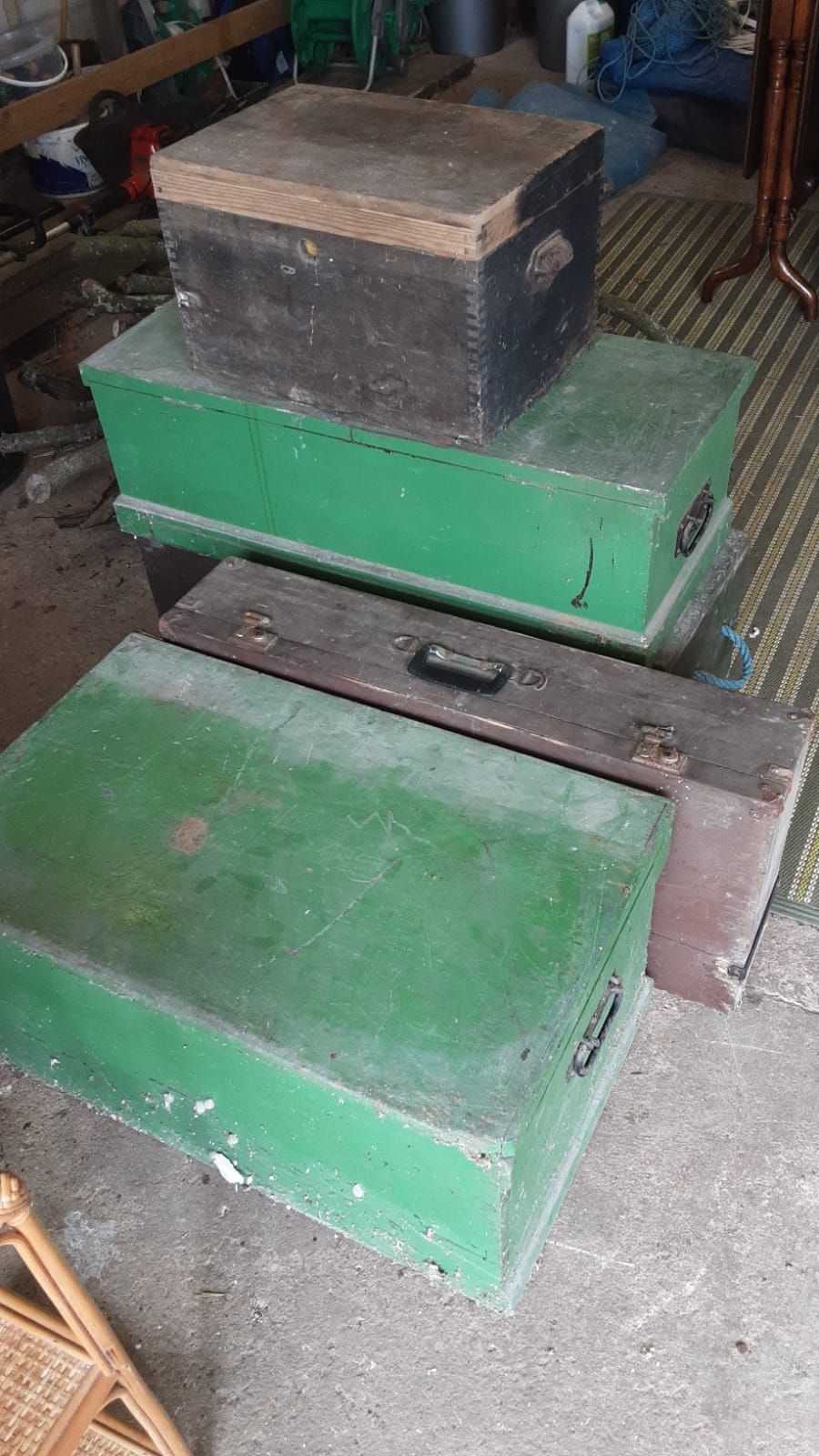 The first chest drew my attention to some saws. See attached photo. Three had 'London' pattern handles with the fourth being an eight inch dovetail saw fitted with an open or pistol grip handle.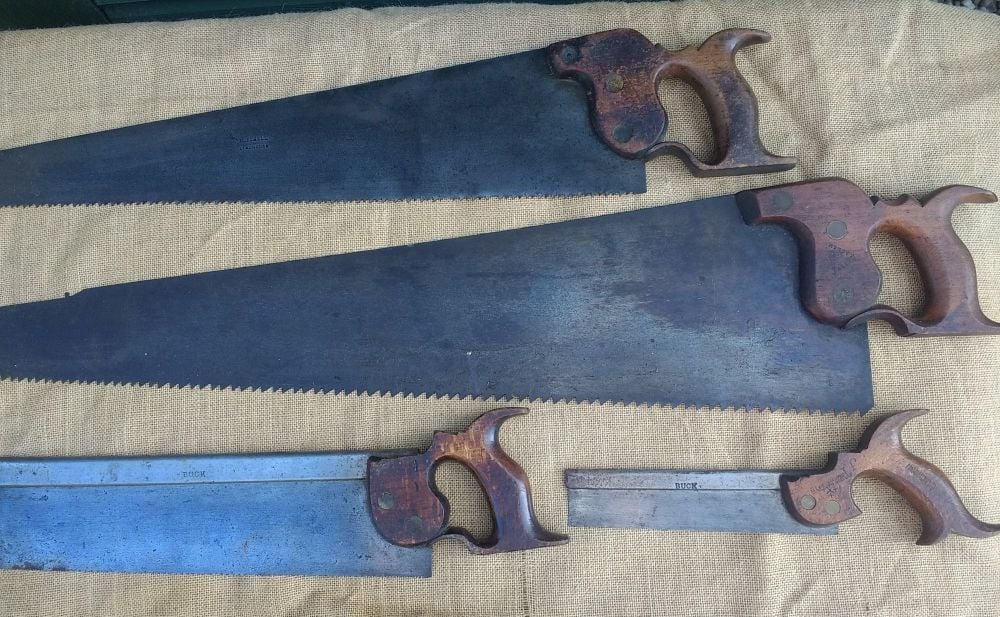 Top saw in the pic is a 22" crosscut saw made by an uncommonly found maker - W H Mitchell of Limehouse, London.
The biggest saw is a 28" ripsaw marked by Frost of Dove Street, Norwich, another rarerity.
The steel backed tenon and dovetail saws are both by Buck of London .
All have handles made of beech secured with brass split nut saw screws.
When cleaned up sympathectically, the will be good for display purposes or as a talking point for collector of 19th century English Saws.
If time permits, they will be for sale in a few days time, on the Old Tool Mart website shop. www.oldtoolmart.co.uk
Lots more goodies to come from these chests, soon!
Any questions or need more info, please message me. 😎