Footprint, the Sheffield tool maker, reproduces a "Norris"style, infill panel plane.
Posted on
An English style infill fore plane offered by Footprint Tools around 1990. It wasn't available very long. I understand that approximately only 200 were ever manufactured.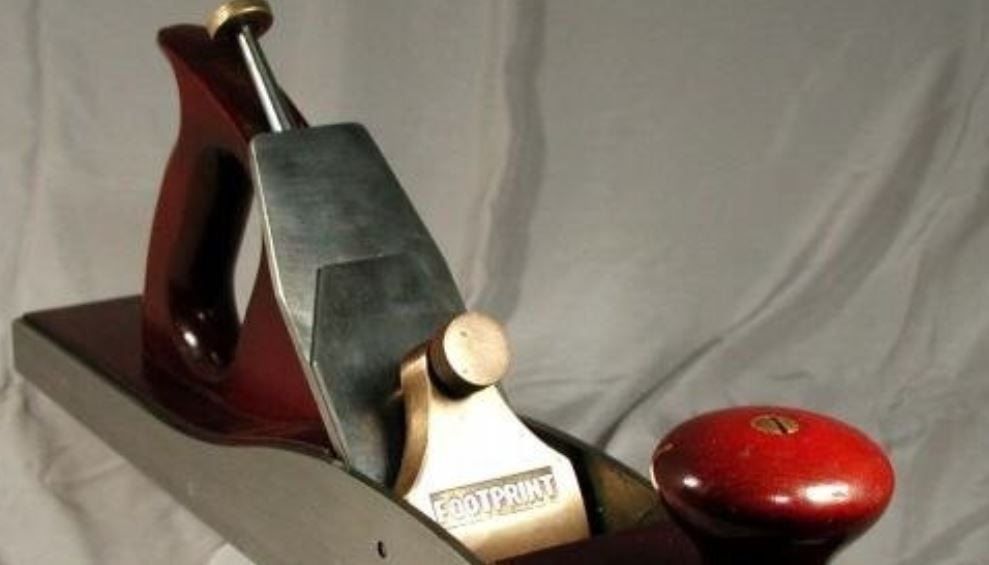 Footprint were offered the order for a 'Norris' pattern plane by Law & Gawber, of Canada, but on condition it was exclusive to them, and not offered for sale, to any other company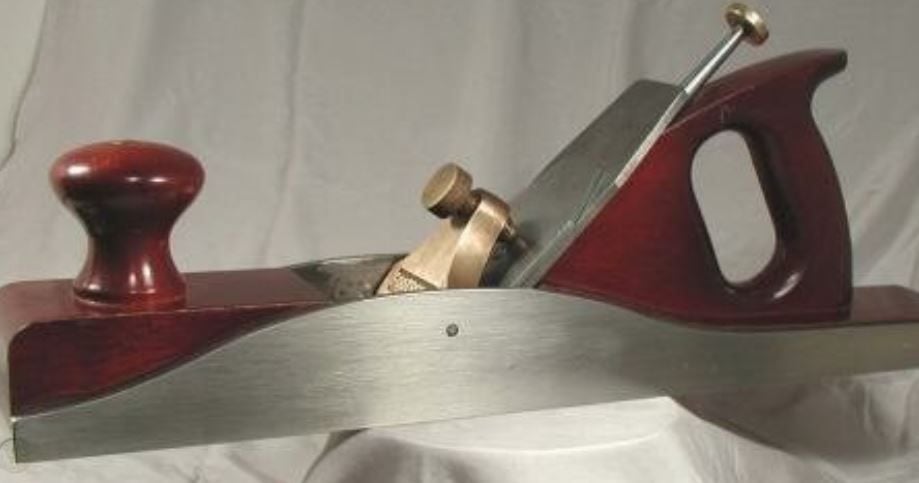 The plane body is cast iron or steel, one piece, and not of dovetailed construction.
It was offered in two sizes - 18" and 22" lengths.
The infill appears to be beech, although the finish is an extremely dark, nearly opaque laquer which obscures most of the surface detail.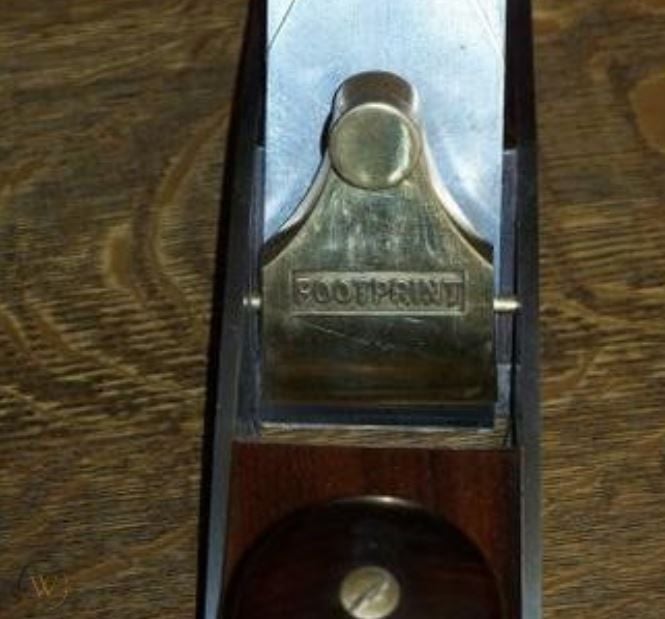 The cap is bronze, stamped with 'Footprint', and floats freely on its pivoting securing rod.
The adjustment mechanism is a Norris-style, double threaded screw rod, which also acts as the lateral lever.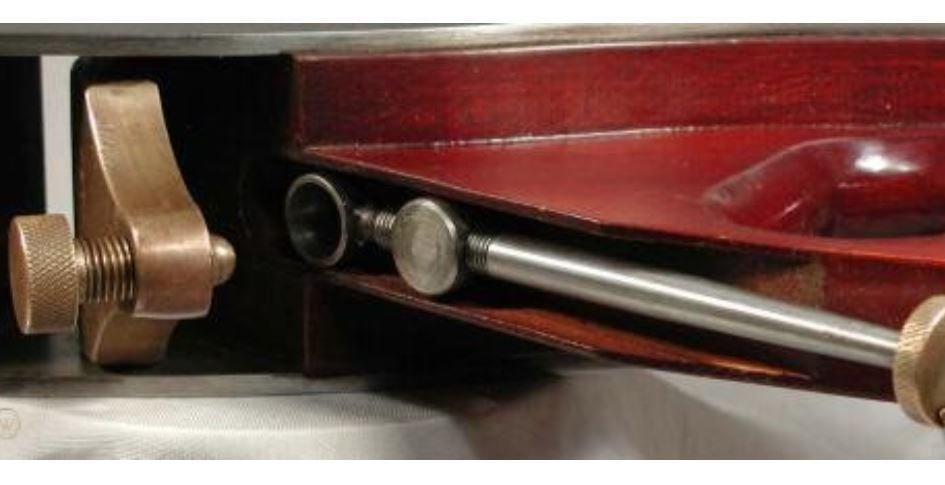 The blade cap iron screw head fits in a cup at the end of the lateral lever.
Sporting a double iron. The cutting iron is 2 3/8" wide and 5/32" thick.
This 22" version plane weighs in at 9lb 6ozs - if I find the eighteen inch version, I can compare the weight of the two planes.

N.B. It is probably the only known attempt by a modern mainstream English tool manufacturer, to try and reproduce the look and feel of an original Norris plane. It could not have been cost-effective to produce, due to high wages and material costs then prevailing. Unless the true cost of its production could be reflected in its retail selling price, it was not viable tool to make! Hence short run and small production figure.