'Rapier' brand tools manufactured e by the Anglo Scottish Tool Company.
Posted on
I've decided to start building a collection of planes, and other associated hand tools, made by some of the lesser known manufacturers..

The first of these 'collections' iwill be a range of Rapier branded tools. Very much overlooked by the purist collector, they make very good user planes, with heavy castings.
Very little information exists as to why they started making these types of tools, and also why they stopped?
They were produced in Gateshead, England by a firm called Anglo Scottish Tool Company, in the late 1940's and the 1950's.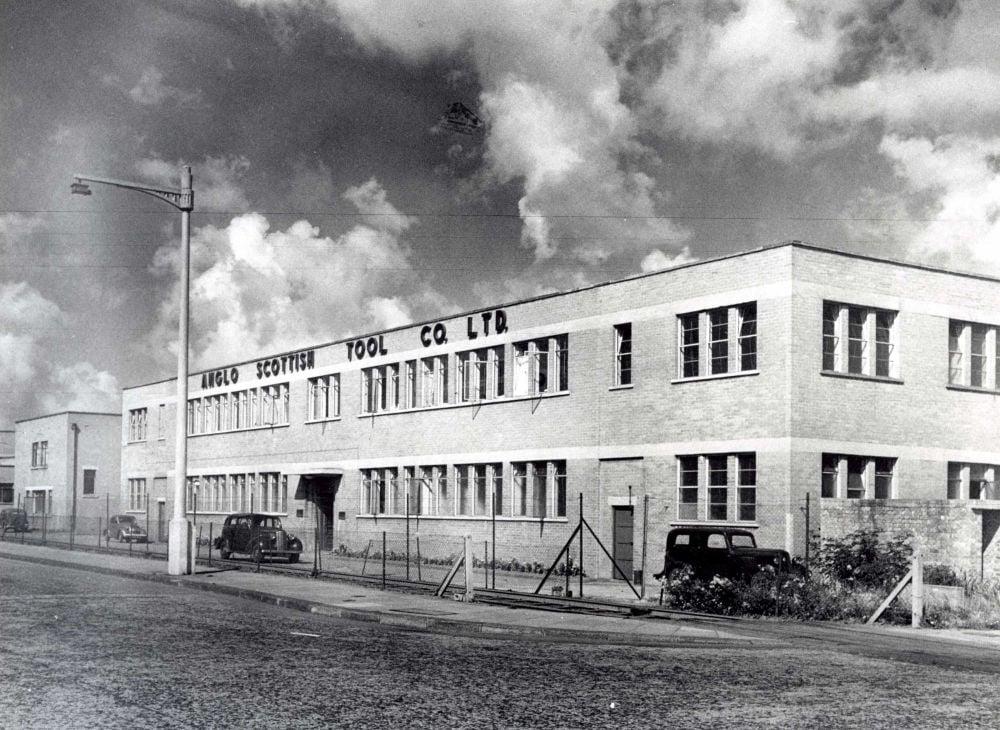 The company's name is peculiar, since its location was a good 60 miles from the Scottish border. I don't think the name would play well today against the strong sense of Scottish independence.

During its heyday, the company's tools were distributed in England and Scotland through H. & D. Churchill Ltd. from premises in Birmingham, Manchester, London, Newcastle and Glsgow. (photo of advertisement from 1952).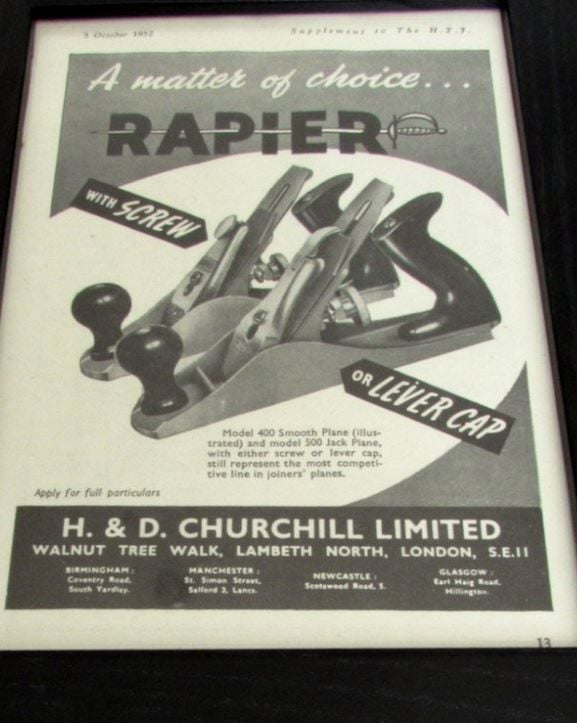 The driving force behind the company seems to have been one William Sidney Powel, to whom a number of British manufacturing patents were issued starting in the 1930's and assigned initially to the Powel & Hill Company, which became the Anglo Scottish Tool Company.
In about 1946 the company became Adams Powel Equipment Ltd.
Under that name the company were trading into the early 1970's, culiminating in being awarded with a Queen's Award to Industry, for their export achievement.
The limited range of planes that they produced are numbered 400, 450, 500, 600 and 700 - equivalent to Stanley no 4, 4 1/2, 5, 6 and 7.Various features of the planes, such as Cap Irons, Knobs and Totes and casting details altered over the period of production
Plus a no 2 size plane with pressed steel body rather than cast as the rest are!
A plow plane no 3 - same as the Record no 43 plow.
They produced 3 block planes a number 11 ( Stanley 110), a number 12 (Stanley 120) and number 14 double ender (Stanley 140).
Spokeshave number 151 adjustable (same as Stanley) and an all metal/alloy round face spokeshave (which does not appeared numbered?)
Although they mainly made planes, they also made spiral ratchet screwdrivers, hand bit braces and also try squares, and sliding bevel squares.
Photo shows beginnings of my meagre collection.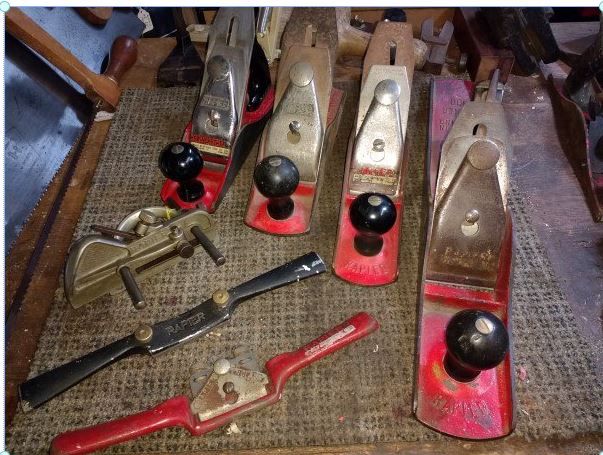 If anyone has any more information about the Rapier branded tools, or any that they want to sell on, please message me.